Discussion Starter
·
#1
·
2003 Pilot EX-L
Replaced wafers/tumblers 2 years ago and reused old/worn key.
Worked fine.
Stopped working and get worse quickly.
Doesn't start now.
Taking switch out and replacing wafers again.
Would like to try to get at least one new Key this time.
Seems OEM is 65 + programming.
I have 3 keys (all worn?) so wouldn't mind salvaging/ harvesting the old transponders which I've seen some writeups on.
Anyone have any luck with newer cases that split and reused.
Wouldn't mind going with a newer style like the 05-08 1-piece fobs if have to change anyway.
Any reason this wouldn't work?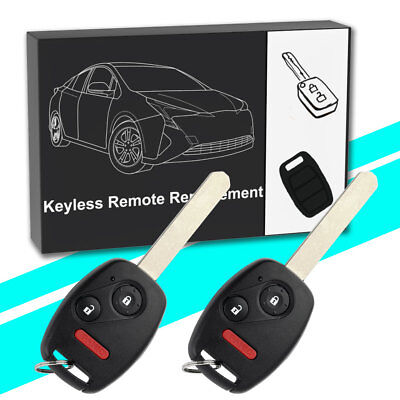 2005-2008Honda Pilot. Remote Programming: Self programmable with one working key. Included: 2 key fobs with batteries. Key Programming: Dealer / Locksmith programming only.
Thanks