To prevent the spark plugs from fouling out again, I'd disable the VCM. This will keep the engine running on all 6 cylinders 100% of the time. I use S-VCM that's made in Canada.
Deactivate Honda VCM in 3.5L V6 SOHC engines. The S-VCM Controller is an automobile grade, high precision tool that can reliably disable VCM 100% of the time, and would safely bypass in case the engine overheats. It does not use a fixed resistor or manually adjusted potentiometer, and is a much...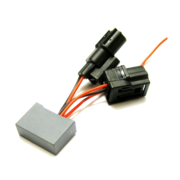 www.svcmcontroller.com
It would be really helpful to have the trouble codes that's stored in the computer to be better able to assist you.