EDITED on 08/19/2020 with price update.
Hey everyone,
I just took the wheels+tires of my passport elite at 1800 miles. They're working perfectly and still look good! I just wanted to put 18"s on because 20"s aren't my style. I made an ebay listing with more information about them. Feel free to message me on ebay or here! Ebay is better if you want a fast response though. The sale will happen through ebay because they offer buyer and seller protection.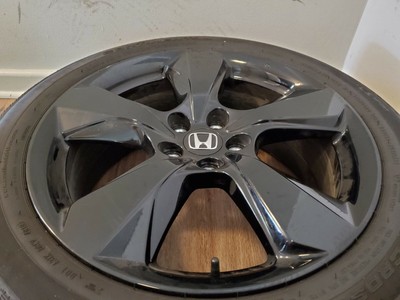 These were taken off by a trained technician at ~1800 miles! See receipt. I took these off because I prefer 18" wheels. They look almost-new. Local pickup only (Near Madison, WI). These should fit the ridgeline or the pilot too.
These wheels will fit the 2020 pilot! not sure on older models, but you can easily check yourself. I'm doing local pickup in the Madison, WI area. I will drive and meet you halfway if you live far. Here are some pics of the wheels on the car and then after takeoff.