Discussion Starter
·
#1
·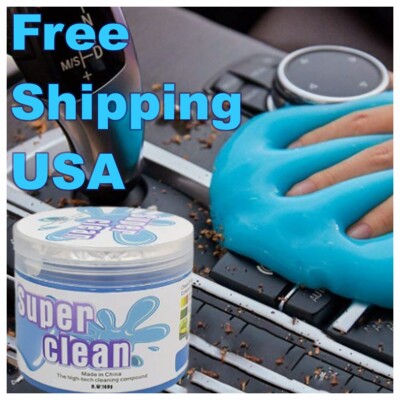 [Smart Cleaning Gel for Car Interiors] This universal cleaner mud is perfect for picking up dirt and crumbs from nooks and crannies in your car. [Easy to Use & Super Clean] Just push car detailing tools into any little cracks and pulls out, or you can also press this car cleaner slightly against...
I have used a product like this but I did not purchase it. (A detailing guy who applied the clear wrap to my car gave some to me.)
I no longer have access to the guy who wrapped my vehicle so I cannot ask him what brand he gave me.
While it was not effective for more than about three weeks I can attest to the fact that it worked very well at pulling dust from vents and specks of dirt from hard to reach places. (I was very pleased with it's performance.)
I anyone has specific experience with a product like this please respond and let me know what brand you used.
Thank you.