I installed kit 60815 as Airlift recommended, yet its still not listed on their website for anything past 2009. The instructions say Odyssey, Pilot and MDX but does not state what years. The pictures are close, but the directions are was missing TWO key things.
1. The "fingers" on the bump stop need to be cut or they will hit the top of the bag at all times. And doing so makes the spring hard to re-install, but no matter what, the spring is a pain in the
[email protected]
@.
Buy or rent a compact spring compressor to make this job easy.
2. With the fingers cut, the plastic seat and rubber insulator must be reused or the spring will be metal on metal (noise issue) and the spring will not fit in place correctly.
Another note, the air bag seems small in diameter. I have a picture of the bag Airlift recommended when I sent them measurements, which fits VERY well but was looked a little too tall. I also have a few pics of just how much space there is with 10psi in the bag, and it still wasnt touching the spring.
But I stuck with the 60815 bags/kit based on the height. And I'm glad I did. With just 5psi (the minimum allowed) the rear raised up 1/2". With 10psi, its up 3/4". I find 10psi for daily driving REALLY nice. The rear doesn't drop when I hit the gas anymore, it corners much better, and just feels more controlled. I really like it!
Now I wonder if I can pull our travel trailer without a WDH. At the very least, I will at least be able to reduce the bar tension by a washer or two.
Edit: Confirmed for (2009?) 2010-2013 Pilot - use kit # 60748.
One bag size per recommended kit, one bag by per the measurements (#60743). Neither is perfect. The perfect size bag would be larger diameter as shown, but the shorter height as shown.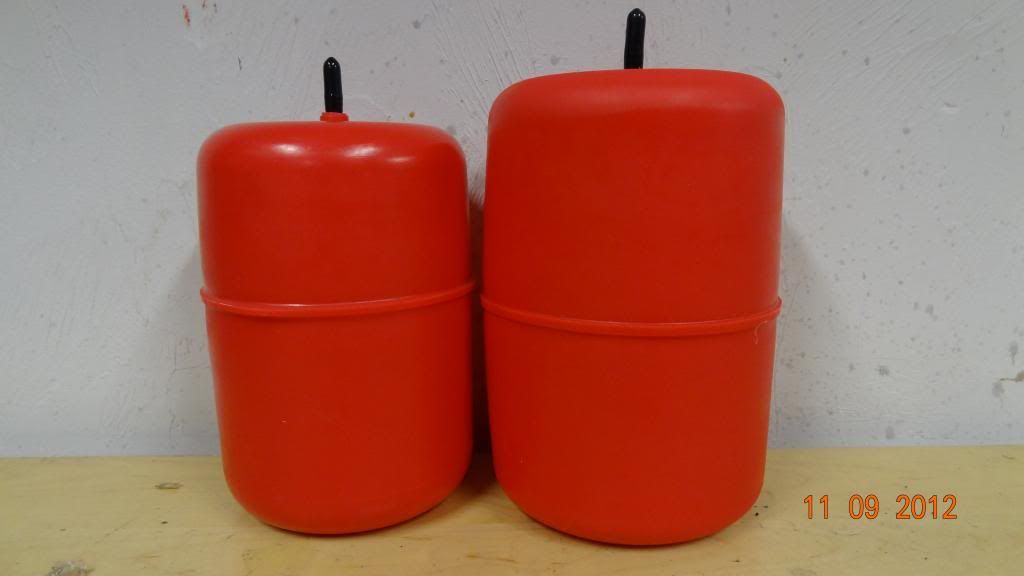 See how the spring is still very much in place. This was the hardest part of the job, and it took great effort. Get the smallest spring compressor you can find if you are going to do this job!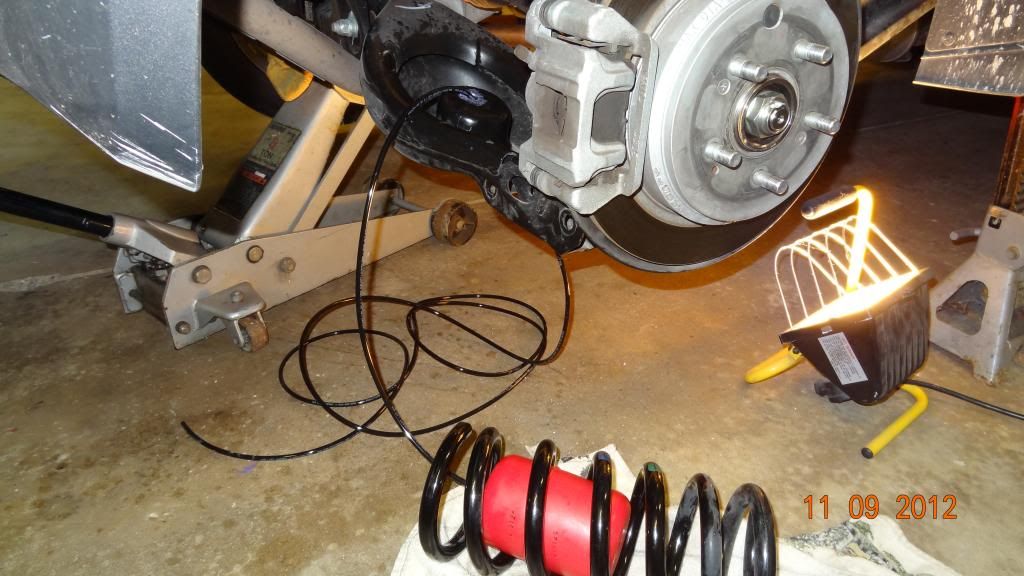 Bump stop parts. The orage bumper is removed and "fingers" trimmed on the black plastic part. Then reused with the insulator.
Trimmed "fingers". Ready to be re-installed with insulator.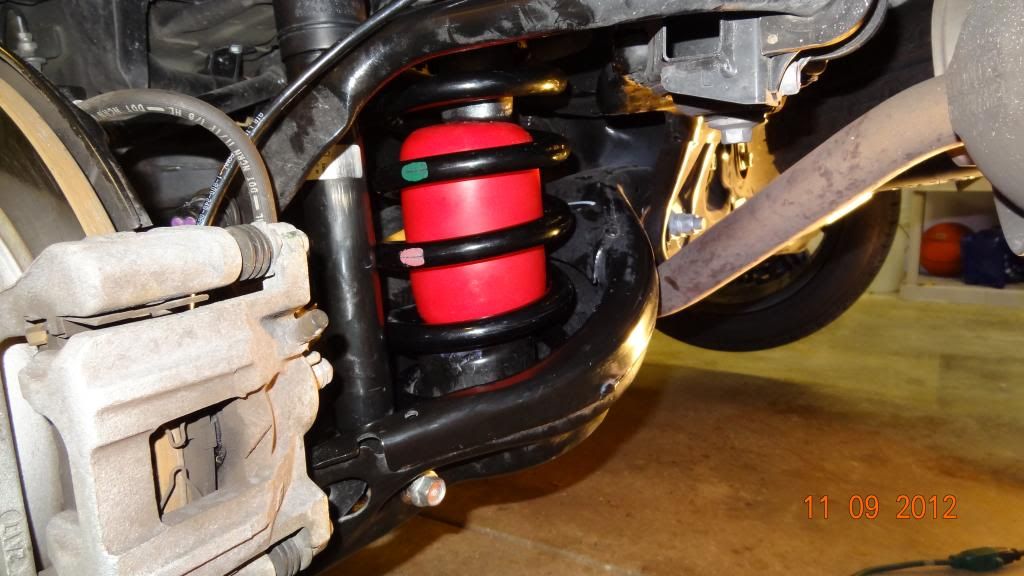 Fill valves hidden behind the trailer hitch cover. Air lines are run along the body panels, side of mufflers, and rear bumper.