A quite long post. Sorry about that.
I have been a Happy and Proud Honda vehicle owner nearly all my life. I drive these Honda's a lot - a high mileage - play (family road trips) and work - highway driver.
My Honda vehicle portfolio:
A lot-new 1993 Accord, A used 1995 Civic, lot-new 2007 CRV, lot-new 2009 Accord, and most recently a lot-new 2017 Honda Pilot. All but the Civic were purchased new from a Honda dealership.
All have run well past 100,000 miles with regular scheduled maintenance. I have always maintained my Honda's as per manufacturer recommendations.
The 2009 Accord suffered from the brake pad wear out - recall. The rear brake pads wore out when the vehicle had less (or thereabouts) than 25k miles.
Never owned any car that the brake pads wore out that quickly. Honda (via Class-Action suit I believe?) replaced these brake pads.
I am not including the Takata airbag issue to which my CRV and 2009 Accord were affected by.
The 2007 Honda CRV had 300k+ until I was hit by another vehicle and it was declared a total loss by my insurance company. I purchased my next Honda, The 2017 Honda Pilot Elite) as a result.
I purchased my latest Honda, a 2017 Pilot Elite, on Black Friday (November 24th, 2017) from a dealer here in Washington State.
At the recommendation of the sales associate (and at a discounted cost) - I purchased an extended drive train warranty, along with extended windshield replacement coverage.
Less than a month later we drove the vehicle, without hesitation or concern, to Disneyland to spend Christmas 2017 with family.
I have continued to maintain my vehicle following the maintenance cycles as recommended (and have solid records by the facility who performs these for me regularly).
This year (Summer 2020) on June 12th - my family and I embarked in our 2017 Honda Pilot (which at the time has about 56k miles on it and on its first set of replacement tires; after the factory set) on a 4500 mile (or so) family vacation. Our journey traverses from Sea level in the Puget Sound to over a mile high along the way. Returning home, we reach over 9k in Northern New Mexico, returning home to our near sea level residence in Washington State. Yes, as things opened in the Pacific Northwest, and Southwest, from COVID-19 - we headed out on the highway. Our destination - the South Rim of the Grand Canyon.
Our next destination point would be Alamogordo, New Mexico; White Sands.
Roughly, halfway between the two points the check engine light came on.
I called my Honda specialty mechanic shop back home. A regular comfort as he asked some questions. Engine light not red, or flashing - he recommended contacting a Honda dealer in Santa Fe (if there was one. There was. We called the dealer. I explained we were headed to Santa Fe and the engine light had just come one. They were able to 'squeeze' us in for an appointment the next morning (Friday). While driving my wife checked our owner's manual and Googled the engine light notification for our specific 3rd generation Honda Pilot. We discovered there were several similarities posted online - relating to the failing fuel injectors and a 0430 diagnostic error code that followed.
Being on the highway between White Sands, New Mexico and Santa Fe, New Mexico and having the engine fault light come on was quite unsettling for my wife and 9-year old. I could see the concern on their faces. The fact that we made it safely to our destination (vs. being stranded on the high-desert highway in the middle of nowhere) I am very grateful. To the staff at Honda of Santa Fe I am grateful you were able to resolve our Honda vehicles' malady and return us on our family journey!
Honda of Santa Fe folks were great! Everything from the shuttle service to the communications and repair - the friendly customer service was excellent.
When we returned home to Washington State, I called Honda of America. I was hopeful they would reimburse me for the cost of the repair ($1446.41 USD). For all I knew my vehicle was out of warrantee; 68,500k miles and I have owned it for nearly three years. The odds of Honda of America reimbursing me for the costs of the repair were, I believed, 50/50 at best.
I was able to reach someone and plead my case. The person I spoke to provided me a case (my term for the customer service ticket) number. I was told it would be assigned to someone and they would contact me. After a few days I called Honda of America's customer service 800 number, provided my case number, and was forwarded to the voice mail of a customer service associate. I left a voice message with all my details. After a few additional days I called back. I left another message. waited a few more days and called again. This time I was met with the customer service queue. I asked why I had not received a call back form the person assign my case? The associate mentioned their information noted they had been waiting for a call from me. Huh? The nice gentleman mentioned maybe the person that I had left messages for was no longer with the company. He said he would see what he could do about connecting me to another representative who would help me. I received a call from "American Honda's - Chris" very quickly. If not the same day, the next day.
I described my long history of Honda ownership, how I discovered online forums discussing the high failure rate of the 3rd generation Honda pilots (plus other models), and how I hoped he might be able to help me by reimbursing the cost of the repair. He provided me with a general email address to send copies of my repair details and the receipt for payment.
I scanned these documents to PDF and emailed them in. Again, writing in the body of the email message my family road trip and our vehicle check engine, and subsequent fuel injector failure.
After about 7-10 days, Chris called me back. He informed me they would not reimburse me for the repair. However, he would provide me with a $650.00 Honda loyalty card. I was not happy with the result. I lamented and told him I was grateful to receive the loyalty card but would much rather have received reimbursement. I added I expected a TSB, recall or class-action eventual to come about due to the magnitude of the Honda owners experiencing this same fuel injector issue. I told him I intended to write a letter to Honda America or even Honda Japan expressing my dissatisfaction with the quality of components. He replied the letter would just end up with him.
That evening I returned home to review the internet forums looking to see what others may have done had they been turned away from reimbursement too.
I discovered a thread mentioning this below:
----------------------------------------------------------------
In the Warranty Booklet that came in your Pilot's glove compartment and is available as a free download from owners.honda.com.
"In addition to the Federal Emissions Warranties, the California Emissions Warranties that follow cover all vehicles registered and normally driven in California, Connecticut, Delaware, Maine, Maryland, Massachusetts, New Jersey, New York, Oregon, Pennsylvania, Rhode Island, Vermont, and Washington.
If an emissions-related part listed in this warranty booklet specially noted with coverage for 7 years or 70,000 miles is defective, the part will be repaired or replaced by Honda.
The California emissions warranties cover these emissions systems on your Honda.
Crankcase Control System
Evaporative and Refueling Emissions Control Systems
Exhaust Gas Recirculation (EGR) System
Exhaust System
Ignition System
Fuel Injection System
OBD System
Transmission Control System
Intake Air System
Valve Control System
Hybrid Powertrain, including Integrated Motor Assist System (IMA)"
-----------------------------------------------------------
This applies to my 2017 Honda Pilot Elite. My vehicle and myself are in Washington. The vehicle has always been registered in Washington State.
I called Chris and left a message about what I had discovered after doing some additional research. My vehicle had 68.5k miles at the time of repair. It was certainly under seven years old.
Chris called me back. He informed me that because the vehicle was repaired in New Mexico - the warranty did not apply. I was flabbergasted. What? He reiterated; the vehicle was repaired in New Mexico, so the warranty did not apply to my vehicle. I could not believe this. I asked him if he would send me this statement in writing to which he said, "No".
I am posting this here for others. If there is a movement to litigate or resolve this by other means - PM me.
I am saddened by what I would say (in my opinion) - has been a representation by American Honda - to convey a "buyer beware" message to its customers.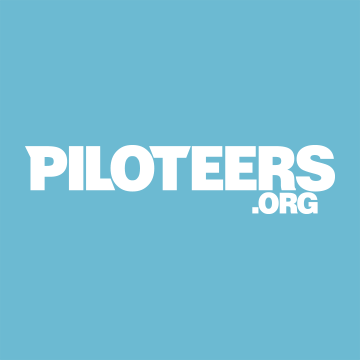 Hello everyone, I was having an issue with my check engine light. After a few days it would turn off & go back to normal. I would call the dealer & they would tell me to bring it in but by the time I would the light would turn off. They instructed me the next time the light came on to drive it...
www.piloteers.org
The 2016 Honda Pilot has 96 NHTSA complaints for the fuel/propulsion system at 36,079 miles average.

m.carcomplaints.com