Home of the 309k 2012 V6 Honda Crosstour
Yes.
I use S-VCM on my Crosstour(s).
Deactivate Honda VCM in 3.5L V6 SOHC engines. The S-VCM Controller is an automobile grade, high precision tool that can reliably disable VCM 100% of the time, and would safely bypass in case the engine overheats. It does not use a fixed resistor or manually adjusted potentiometer, and is a much...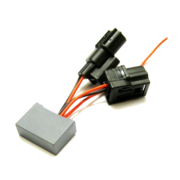 svcmcontroller.com