Discussion Starter
•
#1
•
After reading this thread I decided to take my motor apart and clean it as a first try to fix my strange hvac noise.
http://www.piloteers.org/forums/14-problems/20231-gurgling-grinding-under-dash-near-hvac-resolved.html
The list price for a new mix motor is $274 so, if I could put that purchase off for a few more years that would help.
(I set the hvac to full cold (low) before removal of the motor)
The motor is located under the dash on the passenger side:
There are 3 screws holding the motor in place. The metal arm (with a plastic lock on the end) as well as a white plastic stud are the business end of the 'mixer' that do the actual "dual adjustments".
Here is the motor opened up:
There are 5 plastic tabs that hold the motor together as shown above (along with the 3 screws). Those plastic tabs are fragile and will most likely break as you take the motor apart (use caution).
Flip the motor over and remove the plastic adjuster arm (push the lock tab over and slide the arm straight up):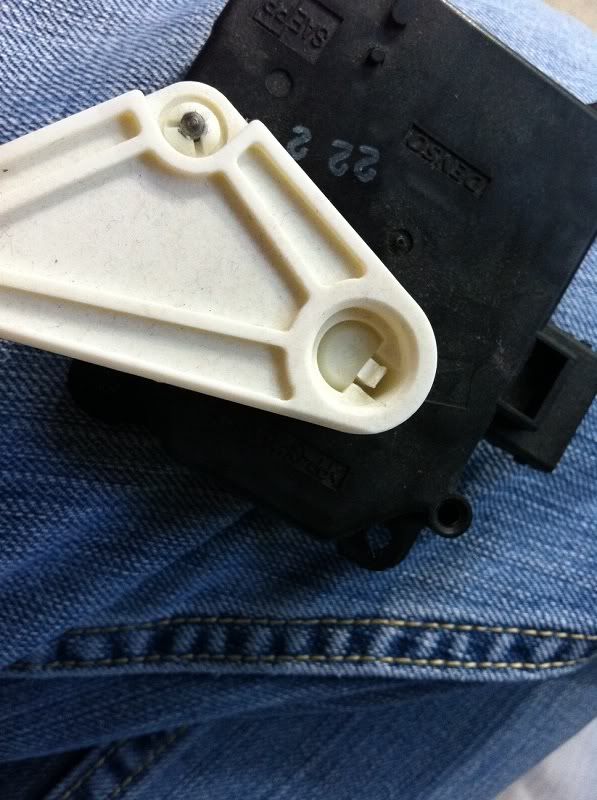 Mark the position of the gear (I am not 100% sure if this is "needed"(*)) before removal and this is what you see once it is pulled out: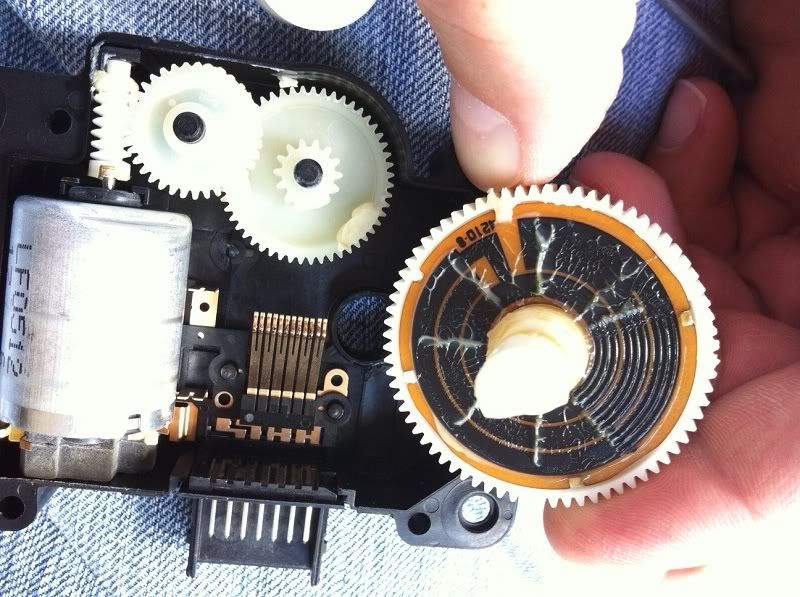 I
assume
that the 'issue' originates from the spots where there is contact between the copper tabs and the circular contact pattern on the large wheel. I just wiped all of the tabs off and smeared the grease (dielectric?) all around on the wheel. (There was some dark
stuff
on the rag that came off of the tabs.)
(*) I did not mark the position before pulling the gear off/out. :crazyeye:
Before I put the motor back in the car (I guessed at the correct gear position), I plugged the motor back in and turned the key on. The motor turned the gear a little bit and the arm moved. I assume the mix motor was indexing itself to the correct location for a "low" hvac setting. I played with the temperature knob a little bit to see what happens (and at which temperature) when you make adjustments. After playing a little bit I set the knob back to full low and bolted things back up.
So far so good as the noise has not reappeared. :fingers crossed: