Registered User
Join Date: Dec 2008
Location: Hershey, PA
Posts: 2
Feedback Score: 0 reviews
2007 Pilot Timing Belt Change - Pics
---
I had the timing belt changed at my local Honda dealer. Included was antifeeze, water pump, serpentine belt, timing belt, and tensioner. $875 plus tax. There are two other dealers in the area and they wanted $950 and $1200 - big difference. See below for pics of the belt. In my opinion it looked fine. No cracks, no stress, but the edges looked a little worn. 2007 Pilot with 105,000 miles. I wouldn't have done this maintenance except that my wife drives the car with my kids, sometime distances of 500 miles - so I'm heading off trouble at the pass.
Just FYI in case you were thinking about doing this maintenance.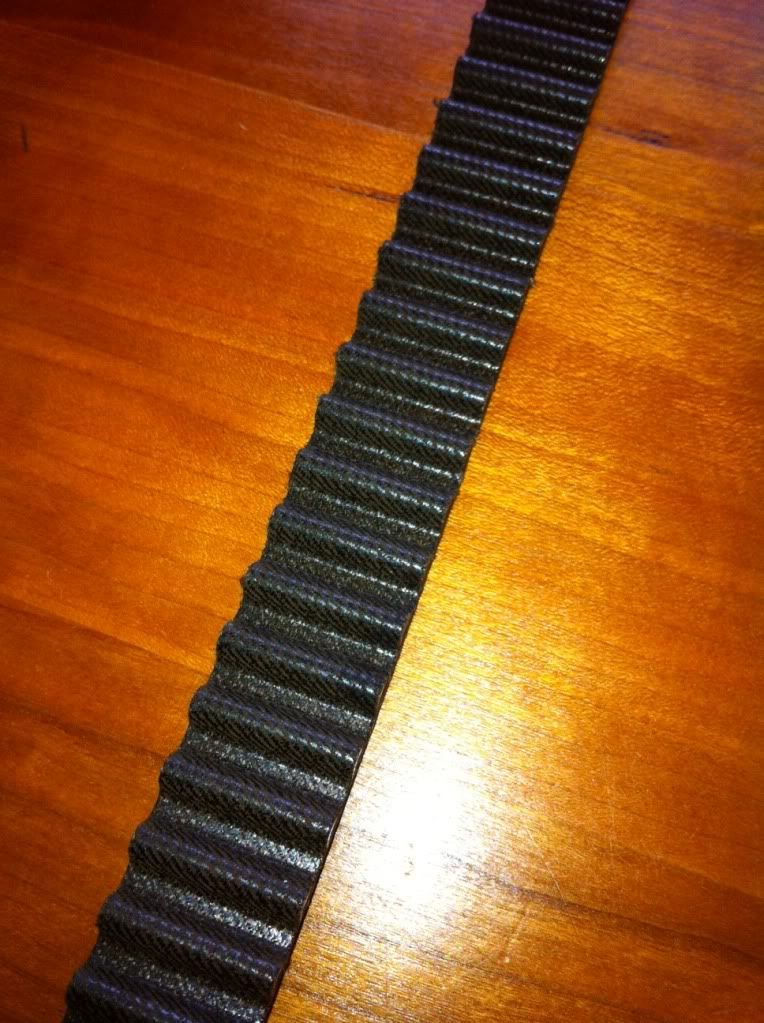 Super Senior Member
Join Date: Feb 2005
Location: York, ME
Posts: 301
Feedback Score: 0 reviews
If the vehicle has 105,000 miles then you should have had the TB replace, it was time. If the TB broke on this vehicle you would have spent a lot more then $875.00, due to the interference engine.
---
2012 Odyssey Touring - Celestial Blue (Wife's car)
2005 Pilot EXL Desert Rock Metallic (My vehicle)
- Honda Accesories: Side Steps, Cross Bars, Splash Guards, Luggage Basket, Chrome Exhaust Tips
- Colgen Full front end bra
- Sherpak Go-7 luggage pack
- Woodview dashkit (English burlwood)
- AVS sun roof windflector
- Weatherflector window visors